| | |
| --- | --- |
| | |
1. 2.


Photos 1 & 2 Abbey Park Road depot . . "running in", an evening shot at the end of the evening peak. The majority of the fleet 'ran in' to depot, to wash, refuel, and park up for the night. The remainder would provide the evening service until late hours, working the last buses from the city centre at 11pm, and most would then 'run in' directly from their respective termini, usually off-service or 'run-light', the official term. The term, 'running in' was yet another hangover from the days of the trams, when trams 'ran in to shed'. Drivers queued to be re-fuelled by garage staff, and then taking the bus through the buswash, parking up was done by the drivers themselves as their last duty of their shift, just as their conductors cashed up and 'paid in' in the cash office.

Photo 2 shows a line of 4 Leyland PD3s awaiting their turn on the fuel pumps, with one of the Scania Vabis saloons that worked the two Outer Circle routes starting a second queue. I've known many times when I've joined the back of the queue after the evening peak, 6.30-7pm, out in Abbey Park Road itself, waiting to do a right turn into the depot yard. Three Bristol RELL saloons can be seen parked in the yard blotting out the view of the cash office, but with the upper windows of the training school just visible above.

Photo 1 shows the old gatehouse, just visible here between the two sets of depot gates. A double decker disappears behind on it's way to the pumps. The gatehouse was in effect a small office, where all crews signed on for early shifts, from about 5.00am onwards. We'd all dive off the staff bus as it stopped in the gateway, and queue to get inside out of the cold. We would quickly file right through the long, narrow, dimly lit office and out the other end, saying our name and duty number as we passed the signing on window, our names to be ticked off on the day sheet by the duty inspector. Just like being in the army really - but without the bull!!

The failure of a pencil tick by a driver or conductor's name at the time he should have signed on would be the first indication the duty inspector would have of a man failing to turn up for duty. Once another five or so minutes had passed, that would be the time for the inspector to tannoy over to the canteen and call for a spare crewman to go and get the bus ready. Sometimes both driver and conductor would be missing, especially if a staff bus into town was late or delayed and missed the connecting LCT staff bus in Charles St. Often, a missing man would turn up even as the bus was about to leave the depot, sometimes in the gate, and all would be well. Many a spare man had to go and get my bus ready, and it wouldn't be the first time I've almost chased my own bus down Abbey Park Rd to save my shift. That palaver pretty well ended upon my marriage, and I acquired a superbly reliable alarm clock ... commonly known as a wife!

I've no idea why the Head Office were flying the Union Flag - it must have been a red-letter day of some sort. I don't recall it being flown all that often in those days. I can only think it must have been April 21st, the Queen's birthday.

---

The legend below was to be seen on the bottom of the nearside panels of all LCT buses, part of the legal lettering required by PSV law. And so the name L H Smith would have been a familiar sight to city bus passengers of those days, even more familiar than the name of the Governor of the Bank of England who appears on our banknotes. Mr Smith would not have been known personally by most of the inhabitants of Leicester, but thousands knew his name and title and counted him a 'friend.' They certainly knew who to write to when they wanted to complain, and his postbag must have leapt up by quite a jump when I joined the 'Department' in October of 1968 as a rookie 18yr-old. I was for ever filling in 'GP100' forms, aka 'White Reports', as a result of getting a 'black disc' on my key (for definition of 'key' in this context, see below). My own conductor's number was 12, and each member of staff had a numbered hook on a huge notice board in the front office, on which would be hung coloured plastic discs to denote various messages, the most dreaded colour being black. A blue disc meant there was a letter for you, perhaps confirmation of leave, or notice of training or change of duties. White discs were for overtime or rest day notices. Later, I would become driver 473. Conductors were evens, and drivers odd. Some of us were very odd!


LEICESTER CITY TRANSPORT

ABBEY PARK ROAD LEICESTER

L H SMITH GENERAL MANAGER


Back in the days of the trams, an old-fashioned brass key embossed with your uniform number used to hang on these simple hooks. The key itself was slightly ornate and about as long as a middle finger and would be placed into the depot time clock to sign crews on and off, the raised number on the key leaving its imprint on the timecard as you turned it. Also, a bell inside the timeclock rang as you turned the key fully, a sign to the inspector behind the desk that you had actually signed in and 'punched the card' correctly. Hence why the hook was still called a 'key' long after the actual keys and timeclock had been done away with.

The time clock and those brass keys were still in place and in use in the Humberstone Gate office when I started in 1968, and only became redundant when that office closed and relocated to Rutland St the following year. Signing on then was a simple matter of turning up at the front desk for the inspector to tick against your name that you were on time for your shift. But we still used the coloured discs as a system of internal communications. When you turned up for work, say for a middle or late shift at Rutland St, or when you came in off the road for your break, the first thing you would look at was the large, wall-mounted keyboard. There were something like 600 or more numbered hooks, about 50 across and 20 or so deep, one for every member of LCT's platform staff. A black plastic disc on your 'key' was the original black mark, and usually a sign of having to go and see Alfie Moore, the DCI ... Deputy Chief Inspector, in his office and explain oneself for some perceived misdemeanor. I wasn't that bad a lad, the reports were just as often wrong, or the wrong member of staff identified. Frequently, one would be hauled before the DCI, and when he read out the charge or complaint, you'd have no idea whatsoever what on earth he was on about. Often, I'd not even been on duty on the day complained about. To be accused of leaving the terminus early or cheeking some elderly grandma on your day off was beyond the pale. Even worse was to be booked (ie, reported) by an inspector for smoking, either in the cab or on the platform, and would result in a loss of bonus for that week, usually 2/6d, or half a crown.

Alfie would read the charge, looking at you intently over his glasses on the end of his nose, like a strict headmaster as he gauged your reaction, from which he would pronounce innocence or guilt. Either way, he'd pass you a GP100 and signal you into the adjoining little writing room, where you would go to write your essay of innocence, or explanation of events, whichever was the case. Some staff, wiser than me, used to wind him up by simply scrawling "NO KNOWLEDGE" on the sheet and handing it straight back there and then, whereas Alfie really wanted his essay so he could pick over the words and look for inconsistencies in your story like a detective. The wise knew it was best not to tell a story in the first place. I was naive and a slow learner, and so wrote lots of essays in those early days. So I kept my own record of which vehicles I'd actually worked on, in my duty diary by the entry of each shift, and this more often than not saved my skin and avoided the farce of the essay. If I wasn't on that bus, there was nothing to tell. Alfie didn't like that either, for demonstrating that my own record-keeping was ahead of his poor admin management was almost classed as crass insolence. If you had already written bus number 48 in your diary against the shift, but his info from the running card was that it was bus 264, there was nothing he could say. Mind you, if your written bus number tallied with his running card, you were stuffed, and you got your pen out and gave it a good shake as you muttered 'bugger' under your breath and made your way to the cubby hole. I started that habit of recording my buses very early, after twice being hauled up for minor crimes on a day when I wasn't even at work, or after I'd finished a shift. That's how I came to collect 5 years of duty diaries with almost every bus I ever worked on carefully written down, which in itself has become an interesting historical record, and a great memory jogger. Just seeing the legal lettering from the side of a bus printed here may be enough to prompt such memories of those days for some of you. The memory of the DCI prompts the jitters in me! I filled in White Reports in my dreams! Where's me' pen, I'll do one now. "I was conducting bus no17 on a service 42 when this stupid woman . . . . " You get the drift.
---
Photo 3 The view straight through the fuel pumps and bus wash, into the darkness of the main garage. The offices on the immediate left were the ground-floor cash office, where conductors and one-man-drivers paid in, and above that was the Training School for both drivers and conductors, wherin was obtained the finest PSV driver training in the land, under the guidance of the fabled Ken Brown, senior training inspector and driving examiner. We see a row of five PD3s at the back, a couple of Atlanteans, two Scania saloons, and the PD2 Training Bus, just hiding in the foreground round the corner of the folding garage doors. The date on the large stone plaque over the main garage entrance said 1933. There was a similar door and impressive matching pediment just off camera to the right, dated 1931, I believe, the other half of the main depot and the tram bays being built first. All gone now, of course, recently demolished to make way for a development of flats. The site is totally flattened and derelict, and at the time of writing, not a new stone has been laid. What a waste and great example of municipal crass incompetence.


Photo 4 An altogether unforgettable experience was to be towed back to the depot by this monster - the AEC Matador recovery truck. This is the fine machine that they sent out to us whenever we broke down and needed a tow. Which was reasonably often enough to be less of a novelty and more of a damned inconvenience. This tow-truck was, in effect, a very well equipped mobile workshop; you can just see the side panel window and yellow towing rig in the enlargement. In the back was a full-width workbench, fitted out with several sizes of vice, and all manner of tools and spares, fanbelts, etc, hanging up neatly around the walls. I recall that, when they painted it up in the new fleet livery, the driver and his mate also had white overalls - for a day or two, anyway. It was more like being recovered by an elite squad straight out of a secret military HQ somewhere. Numbered no1, perhaps there were plans for a fleet of these - there were times when we needed a few more, and indeed, another even heavier beast is just evident on the left, but I don't recall it being used. That looks like it once recovered tanks, and it possibly often did.


---
| | |
| --- | --- |
| | |
5. 6.


Photo 5 The 'new' Operating Centre in Rutland Street, opened just a few months after I joined, in the spring of 1969, replacing the ancient tramsheds and offices in Humberstone Gate. All the main offices were here. Enquiries, Lost Property, Duty Office, Camera Control Centre were on the ground floor, with Cash Paying-In for crews and other administritive offices on the first floor, a staff canteen on the second, with the top floor housing the most wonderful Transport Club anyone could wish for! Two bars, a dance hall with sliding screens, a fully equipped stage, all fitted with disco lights, sound system, the full works. All gone, sacrificed to market forces when the bus industry was effectively sold off and the ratepayer's property all but given away to the highest bidders in 1986. Nearly 100 years of expertise, innovation and dedication, thrown to the wind on the altar of so-called private enterprise. I wonder what the people of Leicester think to their bus service now. About the same as the good burghers of Hull, where I live now. Which is not a lot. Young folks may find it hard to credit now, but up until at least the 1970s, Leicester was one of many cities that were proud of their municipal bus service. Maintenance, training, operations and general attitude within municipal bus operators was, by and large, second to none, and definitely something ratepayers could be proud to say, we helped pay for all that. Not any more. Can anyone show me a city anywhere now in the kingdom where its citizens are actually proud of their bus service. I don't think so.

Photo 6 is the Camera Control Room, situated in the heart of the Rutland Street Centre on the ground floor, in a little purpose-built room just behind the main Duty Inspector's desk. That desk, although not now actually at the front of the building, was still called 'The Front Office', in deference to Humberstone Gate days when it fronted the street opposite Lewis'. I suppose it was still the 'front office' to bus crews, who entered the building by a separate side door just off-picture to the left, and so the first desk they came to. By the time I left in 1973, there were eight cameras situated around the city centre, giving coverage of all the main streets that had loading barriers, as well as views for several hundred yards up the main arterial roads that radiated from the Clock Tower via cameras mounted on 40ft poles. Thus views up Belgrave Gate, Humberstone Road, along Granby Street, and right up High Street to St Nicholas Circle, as well as right along Charles Street from one end to the other were all done from a very high vantage point. One camera was on the corner of Granby St and Belvoir Street, and gave a view along both of those, as well as back down Rutland St itself. One at Welford Place had a high view right down Welford Road past the prison as well as the full length of The Newarke down to The Magazine Gateway. Now I come to think of it, the only departure barriers I can recall that DIDN'T have coverage were St Margaret's bus station (79), York Road (87), and Bowling Green Street (22, 25, 47, 60 & 88). Even more cameras came into operation after I left, up to about twenty, I understand.

Not generally visible from street level, but familiar to first-floor office workers, flat dwellers, etc, were the huge fleet numbers painted onto the front dome of the roofs of buses, specifically so that they could be seen by the cameras from up to a mile away. The duty inspector could see if a bus was stuck in a long traffic queue, some way off, and from that number could tell what route it was on, the time of its next departure and who were crewing it. He could also tell that it would easily be ten minutes late by the time it arrived in the city centre. If the driver hadn't already radioed in himself to advise the problem, (not all buses were fitted with radios until long after I left) the inspector could call him up for verification, perhaps to ascertain the driver's estimation of how late he would arrive at the barrier for his next trip. If that was going to be more than just a few minutes, he could then radio a fully crewed spare bus, standing by in Rutland St or on the coach park in Humberstone Gate, to set the right number and destination in the blinds and get swiftly onto the barrier to load up for that route. I frequently worked a 'spare radio bus', along with my regular conductor. We were often away from the barrier, with a full load aboard, long before the late-running bus would arrive, at which point the points inspector would instruct it to layover for perhaps twenty minutes or so, in order that it could then turn round to pick up its time for its next run.

It was a marvellous, efficient and world-leading system, which helped to negate much of the worst of Leicester's traffic problems at that time. Of course, the traffic system in Leicester is so perfect and bus time-keeping is so marvellous now that nothing like this is needed anymore.


---
| | |
| --- | --- |
| | |
7. 8.


Photo 7 The view from the cab of a PD3A. A wet day in Charles Street, not long after the overhead walkway was completed into the then newly-built Haymarket Centre. The bus in front, No75, is another PD3A, on the 88 Eyres Monsell barrier. Across the road outside C&A's are a couple of unidentified PD3As. The one in front is on a 57, and likely to be an 85-95 type, and behind that what looks to be a 256-type. PD3s were king!!


Photo 8 One of the two training buses, 301, was an elderly PD2 of 1950 vintage and the first in the LCT fleet to be 8-feet wide. Originally numbered 160, this bus was exhibited at the Commercial Motor Show at Earl's Court in 1950. I spent a good deal of my driver training on this bus, and in her sister, 300, which was even older but only 7'6" wide, thrashing up and down Anstey Lane, along Gynsill Lane, and all over the Blackbird Road - Groby Road area. It was nothing like so busy then as it is now. Apart from the bottom end of Anstey Lane, I scarcely recognise the area now. 301 was also the bus I finally passed my test in.


---
| | |
| --- | --- |
| | |
9. 10.


Photo 9 No.168, a tin-fronted PD3/1, "dogging" me down Uppingham Road on its way back from East Park Road, and in the pouring rain, at about 40mph! (No, it didn't mean the same thing then!), To get the photo, I was balanced leaning against the pole, legs bent like springs, desperately trying not to fall off as I steadied the camera for this. We had to get a move on - we were only allowed 24 minutes for the whole trip around 'The Park'. That was route 33 via London Road, Evington Road, East Park Road and St Barnabas Road, then straight back to Humberstone Gate down Uppingham Road. A total of 24 bus stops, and 12 sets of traffic lights, all in 24 mins, but it could be done - first thing in a morning when there was no one about. And folks wondered why we were in such a rush and barely let the wheels stop rolling to pick up and set down. Some conductors were so slick and swift on the bell that the last passenger boarding had to look sharp. When the bell clanged twice for go, we went and with a purpose. These older PD3s were throaty beasts, and were usually quite pleasant to drive, if you got a lightly-steered one with a reasonable clutch. This one, 168, wasn't so bad, but I recall 161 would break a strong man's heart, and 166 would do well over 50 mph - it used to go like a rocket, and leave a smoke trail behind to match! I've gone round The Park on a 33 very early in the morning, before 7am, and we have done it inside the 24 minutes, and recall very well doing it in 166. Catching the lights on green and racing down the slope from the Evington Cinema at 40mph plus when there was no one about was great fun at something like 6.30 in the morning. It was a bit of a bind having to stop at the park, Gwendolen Rd, to punch the clock when you'd got a good head of steam up, but it tested the brakes. I considered it as performing a public service; I bet we woke a few folks up before their alarm went off.


Photo 10 Another tin-fronted PD3/1, we see the platform of 164 bus, taken here on the 33 barrier waiting to do an early-morning run around The Park in 1972. 164 is now in private preservation at Snibston. I didn't care for these buses as a conductor, despite everyone's fondness for them now. But, I accept, to older conductors that remember PD1s, these may well have been heaven. You get used to what you get used to. The conductor's lock-up, just seen here with the flap down in the open position, wasn't big enough to take our ticket boxes with the lid up, let alone a heavy winter coat as well. The bells were all single push buttons, and there were no heaters except the one in the driver's cab. There was not even enough room under the stairs to store a pram lengthways. Which is probably why I lost one on Belgrave Road - Burley's Way roundabout one day. Left by a passenger, wheels down and facing outwards with its brake off, it just slid out and off the platform and went for a dance with the traffic. It was a male passenger that parked it so, not me. Mothers generally knew the drill. It just missed an emerging car and lost a wheel when it hit the kerb, but the baby was OK !! That was the only pushchair, or any passengers' luggage I ever lost, so I suppose it's fair to say I lost more passengers than their artefacts, some of them just falling off here and there. The trick was to make sure you got their fare first.

Sadly, I had a man die on my bus one day, inbound from Mowacre Hill on a 57. He must have had a coronary and just keeled over on the back seat. I was a little bit shaken after the ambulance met us in Charles St and taken him away, and so I was then taken off the road to go back to the office to make my report. The first thing the DCI asked me was, had I got his fare? Apparently, it was an insurance matter. If he had paid, he was our responsibility. If he hadn't, tough luck. I reported that his last words were, "Thruppenny concession please, conductor," and I gave him his ticket. I nipped upstairs to get another fare, and when I came back down, he was dead. Now I have a concession pass of my own, and I sometimes wonder if that's how I'll go. There are worse ways. I'd like it to be on a decent bus, though. And I don't mean Arriva, First Bus nor Stagecoach!


---
11. 12.
Photo 11 No.174, yet another PD3/1 with a tin-front, dating from 1962, and still only 10 years old when I first drove her. These were very smart buses in their day, and one of the first on LCT to have illuminated advert panels. But the older they got, the heavier the steering and clutch became. Edinburgh Corporation also had a good fleet of this type, amongst other operators like Sheffield, Blackpool and Bournemouth, but I always liked the description of the Edinburgh versions by a Scottish passenger who described them as, 'nine-and-a-half tons of shivering tin.' Spot on! My memory exactly, that's about right. Everything sounded as if it were coming loose. Even the pedals in the cab used to wobble on tickover, particularly the throttle pedal, which flopped about all over the place and it took some doing to keep a steady, even pressure with the right foot, giving a good feeling that the bus was running on kangaroo juice until you got used to it. As you got more confident, you realised the only realistic way to use the throttle pedal was full on. Flat to the floor and make it go. Made the clutch smell a bit at times, but there you are. The throttle pedal was also the engine stop. One reached down and pulled the pedal right back to cut the engine. Or if you were clever, you could lift it back with the toe of your boot. That ruined the toecap of your new boots, though. Great fun for frightening the passengers though. If you were turned around in your seat, and chatting with some young lad through the slide window as he kneeled on the front seat with his mum and dad, you could pull the pedal back as you were talking, and the engine would obligingly cut out. You would feign a look of total surprise, and say, "Oh dear", and ask him if he knew how you could get it going again. From about 5 yrs onwards, most did, and would point to the switch box to your right. You'd look surprised, as the boy seemed to know, and when you pressed the button and the engine started, the look of delight on a lad's face was to behold. The look of relief on their parents' face was pretty good too. Now 5yrs olds can set up your email and repair MS-Windows, 7 to 10.

I love the iconic illuminated advert panel, and for real ale fans, Truman's Ales were ressurected back in 2010. I hadn't realised the claim to fame of this Poplar, London brewery; being the invention and production of the original 'porter', a blend of ales that was the first to be mass-produced and led to the emergence of the modern brewing industry. See more details by clicking the link. I wasn't a 'beer man' at the time, but I suppose Truman's were a step up from the Ansells and Shippies my mates were drinking at the time. Were Watney's Red Barrell or Double Diamond all they were cracked up to be? ... I wouldn't know. But I do know that Shipstones Ales were responsible for more missed shifts than enough. A good few extra toilet stops halfway along the route too. How many folks recall the driver screeching to a halt and diving out of the cab on an inbound 67 at St Phillip's Church, having come down the hill at one hell of a lick, where there was one of our authorised corporation-arranged loos. I suppose a driver would be hard pressed to do that now, not least because that toilet facility is not there any longer.

Photo 12 All the early PD3s still had conventional, individual light bulbs inside the saloons. Which was very hard on the eyes of a conductor. A full week on late turn in winter would ALL be done in the dark. And those single bell pushes didn't help to improve speed on the bell, especially from upstairs! Technically, we were breaking PSV law by starting the bus from upstairs. "The conductor should always have a clear view of the platform before starting his bus." And most of those budgie mirrors halfway up the stairs weren't all that good, especially on a cold misty morning when they fogged up something chronic. A top deck of some 40 or so smokers who insisted on keeping the windows closed didn't help as you peered to see the platform via the mirror through a sticky fog of No10, Embassy, Woodbine and Park Drive. In reality, it was best guess. Shout the warning down the stairs, "Hold Tight Please," and then it was CLANG-CLANG, and out came the clutch and you were off and hoped for the best. Occasionally, you did see an image of some frayed fingers slowly lose their grip of the back pole and disappear, but it was too late by then, you were doing over 20mph and besides, these good burghers upstairs were already late for work. So, a very fine instruction in theory, but if we had stuck to that, nothing would have run to time. And our management knew it. They just disowned us if, in starting the bus from upstairs, we dropped a clanger and dragged someone. Out of my four years conducting, I think I got two ROSPA safe conducting awards. That is not to say there were no 'platform incidents', but at least none that were attributable to my bad judgement, inattention or incompetence. I did used to write a very fine essay. But on balance, I wasn't as bad as some. Some of the lady conductresses were quicker on the bell than me! Who remembers Celia? She didn't let the bloody bus stop at all. And the little Irish colleen with the soft-celtic brogue. If you as much as blinked when her bus was pulling in, you'd had it ... catch the next one. Forsooth, by gum we were good!

I suspect in retrospect that this photo is a PD3A of the 245 type with the St Helens fibreglas bonnet - the giveaway being that this one has a strip bell in this lower saloon. But the older PD3/1s, the tin-fronted Bullnoses as we called them, still only had a couple of single bell pushes in each saloon, and no saloon heaters at all, though the driver had a dirty great one he could char-grill his toes on! There's room for 33 seated in this lower saloon, with 8 standing, and 41 upstairs on these 74 seat leviathans. They all seemed incredibly long after the 56-seater PD2s of the 1950s, and of course, a bit wider. There was now just a little more room for a conductor to squeeze past his 8 standing passengers without getting to know them too intimately. All PD3s and PD3As, up to the semi-automatics of 1968 were still fitted with manual steering and a semi-synchromesh gearbox (crash, 1st & 2nd), and a lethally heavy clutch. You knew about it when you had upwards of 80 adults on one of these to drag round St Matthew's Estate on a route 41. For steering, only the AEC's were worse - Bridgemasters were particular nightmares!

I would never know the joys of power-steering until I drove the new Leyland Nationals at EYMS about four years later. At least the later AEC Renowns had lighter clutches, very light, and a very laid-back almost racing driver seat position. You couldn't stand up to turn that wheel if you wanted to, so you fed it round by the sheer brute force of your shoulders. They're the ones that had a handbrake that stuck straight up on the right like a railway signal box points lever. But they must have been a joy compared to other AECs. Older drivers used to regale me with horrific tales of shattered kneecaps issued free to unwary drivers on the earlier pre-selector AEC Regents, just before my time, examples of which can be seen on later pages. But as a reminder heavy clutches and steering, I still have a left leg thicker than my right, and arms that reach my ankles.
---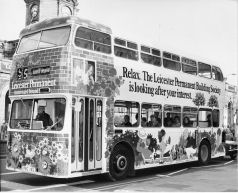 13
Photo 13 LCT's first overall advert bus - No.115, and also amongst the first dozen or so of such paint schemes around the country. Painted up for the Leicester Permanent Building Society, we called it the "Flower Power Bus" - it was that era, and I wouldn't like to guess how much free love took place on the back seats of this vehicle. It was most embarrasing to drive or conduct; heads turned, fellahs whistled, intending passengers failed to signal us to stop and just gawped as they let the bus pass out of sheer astonishment. Others stopped us anyway, just for a better look, even if they didn't want to get on! It could be quite funny, but mostly, this paint job made us run late. This was still the age when a real man wouldn't be seen dead dressed in pink, or any other similar coloured shirt. And so they gave us THIS to drive! I suppose the advertising worked for this well-known Leicester organisation at the time, but you'd be hard pressed to get anything to grow this well now, let alone money. 115 was the newest, and the last, Leyland Atlantean on the fleet, and is here manned by Driver Alan Driver, (yes, that was his name) passing London Road LMS Station, showing 55 General Hospital, presumably inbound from a 27 (South Knighton) or 28 (Clarendon Park), not all that long after both those services went over to OMO - or One-Man-Operation. Click this black & white picture if you dare, to get full, glorious colour! Beware of the pollen.

Ultimately, there was some debate on the question of number blinds, and how to display what. The Bristol saloons were the first to have three-figure number blinds, and drivers used to display OMO on the rear blinds. Certain authorities didn't like that. So then it became OMB. In perhaps one of the first signs of the political correctness to come, management then deemed this to be displayed as OPO - One Person Operated. And nothing to do with 'equal opportunities' at that time, though eventually, I suppose we could have had OWO. On the Scania photo below, note the black display panel near the doors, just behind the indicator light. They all said 'One Man Operation - please tender exact fare.' And did so for the rest of the life of those vehicles, including the Bristol RELL saloons. And likewise on the BMMO, their Fleetlines and saloons, etc. But it was right for the time, it was men-only operation. The only women on buses then were conductresses. The first two I ever met were later on EYMS, and driving Bridgemasters ruined their feet and deepened their voices by two full octaves.


---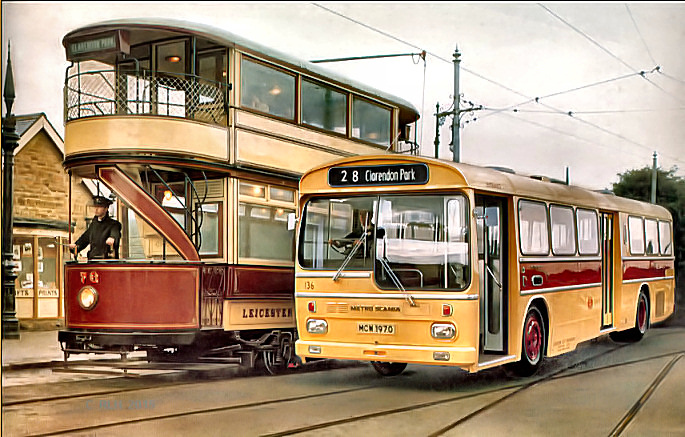 Photo 14 The old and the new - from a postcard produced by Leicester City Transport c.1971 to celebrate the coming of continental travel. And also the restoration of Leicester's last tram, No76, living at Crich. We were now to have double-glazed buses to combat our freezing winters, and this dropped-screen design was soon to become a familiar sight in many parts of the country, even more so on the later double-deck version, the Metro-Scania. Leicester eventually went on to have quite a sizeable fleet of those, and the similar MCW that followed, but they all came to Leicester just after my time. The last Atlantean, above, and these Scania saloons, marked the high peak of my time at LCT. The Metros came the following year, then MCW's, and the Dennis Dominators some four years later. I got to drive all three of those types in later years, at Hull City Transport, and very nice they were too.

For my money, if it came to a vote, the Metro in the form of the MCW (Metro-Cammell-Weymann) won hands down, by far the best bus design I ever encountered - for the driver. Warm, comfortable, fast, everything in the cab to hand, a high driving position for good all-round visibility, and so very, very easy to handle. You could drive a Metro in your sleep. I often did. Joking apart, you did have to keep your wits about you, though, for the occasional 'power surge'. For what I'm about to relate now is certainly not funny.

Management always denied power-surges happened, even when people were hurt, and even I began to doubt it - until I had one myself. It caught me completely unawares as it took off like a missile from a stop one quiet Sunday afternoon on a Hull council estate. I'd just set down a little girl, closed the doors, and had barely touched the throttle, and - Whoooosh - I was almost at the end of the street!! It made more smoke than I've ever seen from something that was not actually on fire, other than perhaps a Centurian tank starting up. The force actually pressed me into the back of my seat, an incredible experience, and one that I was very loathe to talk to anyone else about, given the wide scepticism around. It frightened me, and I was very much on my guard should it happen again, but it never did. I was very lucky in that instance, for there was nothing but a clear road in front of me, when normally there were some parked cars just beyond the bus stop. I dared not even change the bus when I got back to town, for what could I tell them, except to attract a heap of ridicule upon myself. I've even questioned whether I should relate it here, but I think it's time, whatever my old collegues may think. And no, it was not my imagination. My little old 2-Ltr Peugeot couldn't take off like that. To my shame, I did not stop my bus and radio in there and then and demand a bus change, as I ought to have done. I had some credibility, and some respect, from my mates, and it would have gone in a flash. At anytime, on my way back to town, it could have happened again, with disastrous results. But yes, I should have stopped and had that bus towed back.

But, after a day or so, I eventually told our Union Secretary, and he was not a man to suffer fools gladly. He screwed his eyes, looked at me intently, and after a moment or so, said quietly, "Yes. I've had one as well." He hadn't wanted to talk about it either, and only admitted a similar experience to me because he knew he could trust me. We were both elected Safety Reps, and yet our management would not accept what we were saying. Duty to safety meant that I did eventually submit a full report. Which was, as expected, met with silence from management. Let's say they humoured us. Around the country, there had been fatalities because of power-surges on MCWs, and to admit to having had one, when managements vehemently declared that it was mechanically impossible, was to destroy one's credibility with one's peers in the canteen. A few believed, but most didn't. I was about 40 then, and still a bit naive when it came to dealing with management. We had no internet, and contacting affected men on other bus operators was not easy other than to other T&GWU branches by phone or letter.

But something must have been done, and at a very high level, because in time, reports of these surges just ceased. After several, perhaps a good half dozen or more alone on KHCT, they stopped. A shame the truth was never told, because in each case of damage or injury, the driver took the blame. And one I know of had years of experience and was the steadiest man I knew, close to retirement, and the blame destroyed him. When I had mine, had there been a parked car in front of me, I would have been in the same boat - end of career. As it was, there was a double-bend right ahead, and the power eased off so that the damned bus slowed down just enough, even with braking, for me to take the bend, albeit even then rather faster than I would have normally. And as I got the bus straight again, I immediately broke out into a sweat, shaking, feverishly trying to understand what the hell had just happened. The huge cloud of black smoke I left behind in my mirror was, quite frankly, astonishing. Somehow, unspent fuel gathered, somewhere, to be released all at once on the slightest touch of the throttle.

I've always put it down to a faulty design in some replacement fuel pumps, and more than a few people somewhere know the truth. After over 20 years, perhaps it should be told, so that those affected drivers, some of whom are now no longer with us, can have their names cleared. To that end alone, if it were necessary, even now that I'm retired, I would be prepared to put my hand on the 'Good Book' and tell the full story in a court of law. For just saying that, there are some bus drivers around today, and old colleagues, will be quietly saying ... "Twerp!"

I have a theory, a small one, that it was caused essentially by careful and slow driving. It seemed to happen to the steadiest of men, those that didn't rush unduly and took their time. Those that raced around, throttle to the floor, never seemed to experience this. I was on a Sunday service, running to time, hardly anybody on, and no reason to drive even remotely quickly. For crying out loud, that day I was almost asleep I was that laid back! So how? My theory is that slow driving, sometimes not much above tickover, allowed fuel to gather somewhere in the pump, unburnt. It would build up until, just the tiniest dab on the throttle would release the lot in one go, and whoosh, you were driving a rocket, with about as much control. Come on engineers, tell me that is wrong. How the hell else could it happen? And why did reports of these stop as suddenly as they started. They didn't have this trouble with MCWs when they were new. And later operators that bought them from the likes of Hull and Leicester, and London Transport, didn't have the same problem. There was something amiss with the replacement pumps, and I reckon our management knew about it, even if members of the city council didn't. My theory also extends to that this occurred a lot more times than was reported, for the same reason as I was reluctant to report mine. Peer pressure, or lack of street cred in the canteen if you did. One thing's for sure, more folks know about this than has been revealed thus far. How many, who was gagged, engineers, fitters, manufacturers, forbidden to mention a word of it. Some people died because of this, and those drivers are still carrying the can. It's not right, not fair and not just.
---
Go to:
Page 2
|
Page 3
|
Page 4
|
Page 5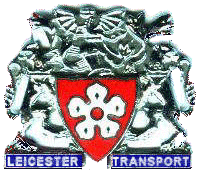 Early Bus Memories
a separate page of text,
a child's-eye view of memories of
the Midland Red and LCT buses in the 50s
and then on to memories of the
Corporation Driving & Conducting School
at Abbey Park Road in 1968.
Conducting - how it was done
Another separate page solely on conducting a bus,
more exactly, how it was done on LCT in the late-60s, early-70s,
and in particular by me, and my memories of it.
Duties, shifts, ticket machines, athletic passengers and much more.
Be warned - it is a long treatise.
MORE LEICESTER CITY TRANSPORT BUS LINKS
More LCT vehicles on Flickr.com
A most excellent Fleet List of all LCT vehicles, and Trams,
dating back to when Adam was a lad.
Provided by Peter Gould
on his own website.
LCT FLEET LIST
LEICESTER CITY TRAMWAYS
A LIST OF STAFF EMPLOYED IN 1911
extracted from the 1911 Census
the full list is available from me by email
It was hard going, involving not a little trickery, finding all these. I don't claim the list of 349 names is complete, but it is most of them. Even further later searches turned up names of men, and one woman, that I missed on the earlier searches. I'm sure there are more, for instance, I can find a lot of coach painters in Leicester in 1911, but none owned up to being employed by the Tramways Department. Which is strange, as clerks, cleaners, labourers, as well as motormen and conductors, all go to some pains to proudly add tramway details to the census sheets they themselves filled in and signed. Working for the city tramways, in any city, not just Leicester, was a source of great, glowing pride. But ours was one of the very best.

That's the difference of history, between then and now. Who would want to admit to being a transport worker these days, slogging barbaric shift patterns for private companies that are all about profit, very little service and pay the very minimum they can get away with. You might guess I am more than pleased to be retired. I got out while I still had some pride.

I hope, if like me, you had forbears or relatives, who were 'on the trams', you find something within this list of interest to your family.


a must visit site is the superb :
LEICESTER TRANSPORT HERITAGE TRUST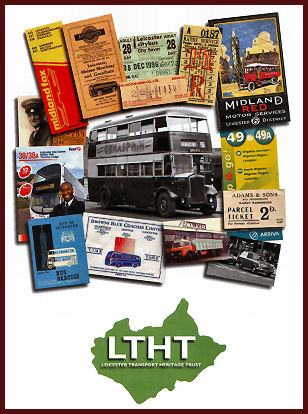 promoting all forms of road transport in Leicestershire
LCT & Midland Red & private coaching & haulage & allsorts!
And they also now have a simply brilliant and very professional website:
LEICESTER TRANSPORT HERITAGE TRUST
see the digital animation of the
Stoneygate District Tram Depot
and the plans for it to be a museum for the trust.
Rob and Val's Home Page
---


For those of you with an interest in model diecast buses,
this is a useful link
.. . click the animation.
The Internet's biggest model bus and tram community features discussion board, weekly e-mail newsletter, Links Page, Features Pages, free classified adverts, polls, book reviews and model reviews.
---
ARE YOU IN NEED
of photos being restored?



BRING YOUR OLD DAMAGED PHOTOS TO LIFE AGAIN!
Do you have any old photos which are crinkled, scratched or damaged in any way?

Perhaps after flood or other accidental damage.
Don't throw them away - they can be restored.

Maybe I can help ... see my full page on our
PHOTO REPAIR
&
RESTORATION SERVICE
Just click the link or menu button to go to a new page
displaying many before-and-after examples of my work.

military - naval - transport genre photos a speciality

Also slides, glass or film, card or plastic mounts, and negatives either loose or in strips.

---
Rob and Val's Home Page
---