Norman & Sylvia: happier times, on Malta, c.1950 ... with a dog called Peter.
For most Haywood cousins, this is perhaps nearer to how you remember them.
Dad always told me he'd ridden a Tiger Moth and a Camel.
It turns out one was a real aeroplane, and the other this glorified goat.
Love the expression on the face of the co-pilot, very unsure.
And so he should be with my dad in charge.
Goat is clearly unimpressed. Taken in Tunisia.
WHO HAS SOME STRIPES THEN ?
Well, not Norman, that's for sure.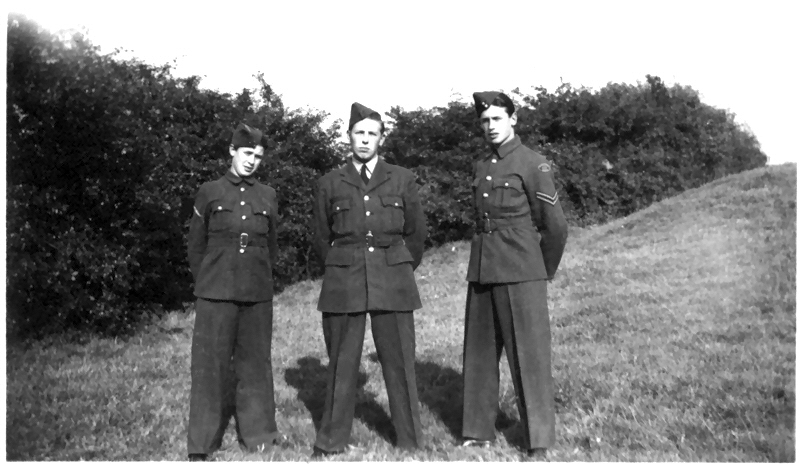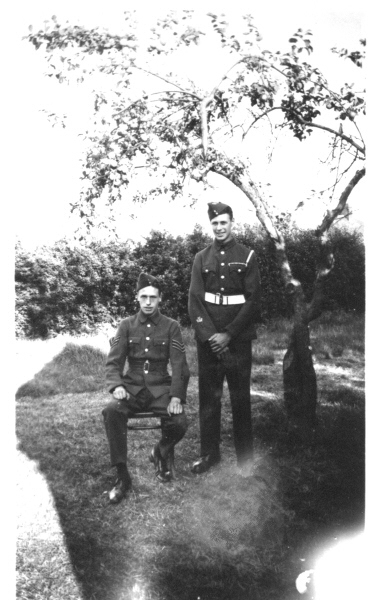 The story behind the left pic is also of a missing one. It turns out that Norman came home on leave to find that his next eldest brother, Don, had one stripe, a service stripe just seen on his right arm, and his youngest brother, Gordon, had two stripes of rank! A corporal, forsooth!! Fraternal jealousy thus displayed. Poor Norman, why the long face?
The missing pic I recall showed Gordon crying his eyes out as Don madly chalks about 5 stripes onto a delighted Norman's arm. I believe both pics were taken by Grandad Arthur.
The right-hand pic is just of a very proud Don and Gordon, when they were both in the ATC. Love to find that missing pic, though. Don here is a sergeant .... and Gordon has a badge that shows he was also a musician and so played in the ATC band.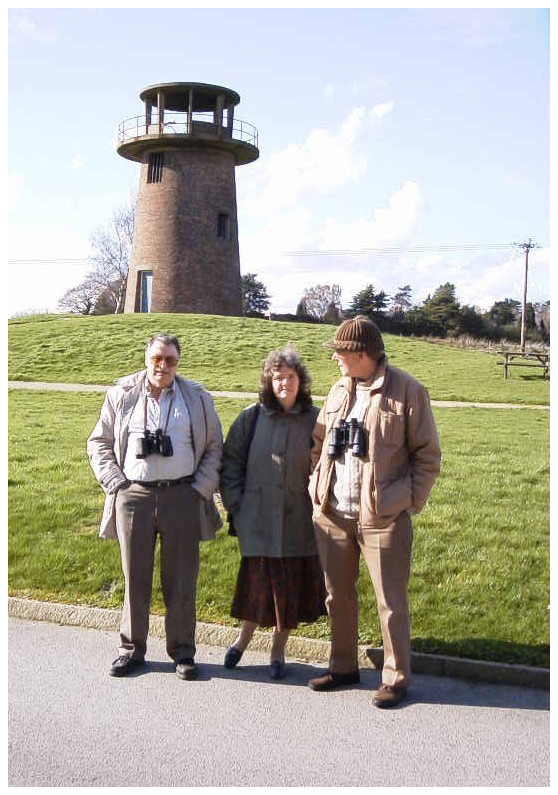 More recent Happy Times, Don at Windmill Hill, with Rob and Val on a visit.
Around 2005.
Don said we would go up to the reservoir to go looking for birds, hence the binoculars.
Huh, what I didn't know was that the birds he meant were "two eighteens and a twenty."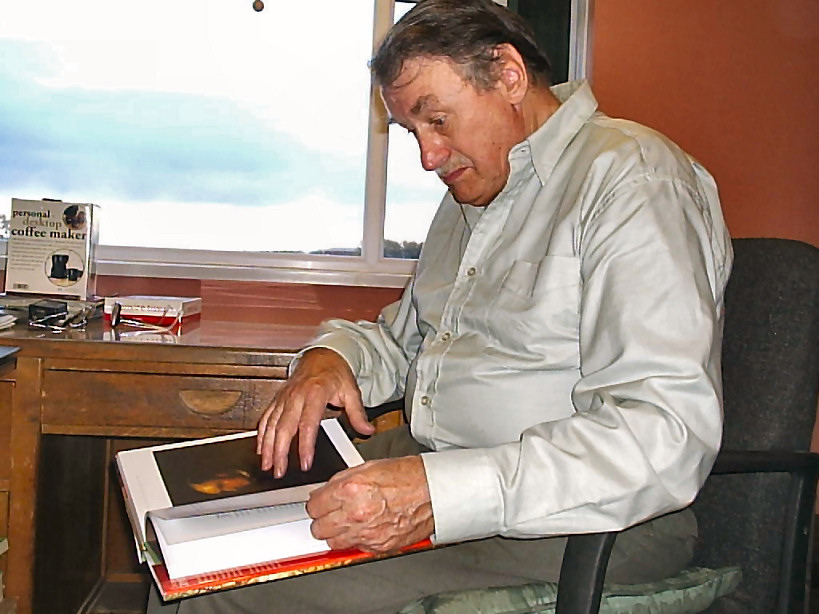 Don with one of his favourite artists, Turner.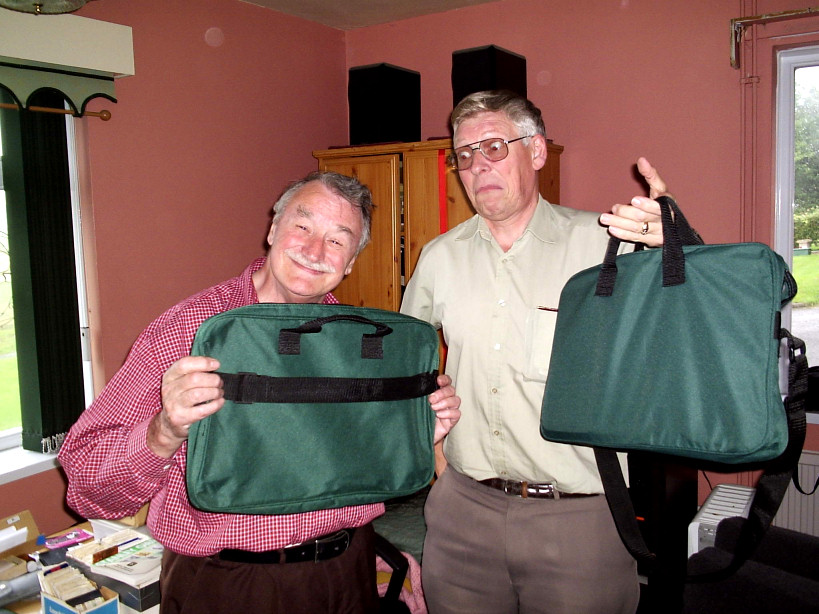 Rob turned up once with his computer in a new, green bag.
Don says, "Guess what ..... SNAP !"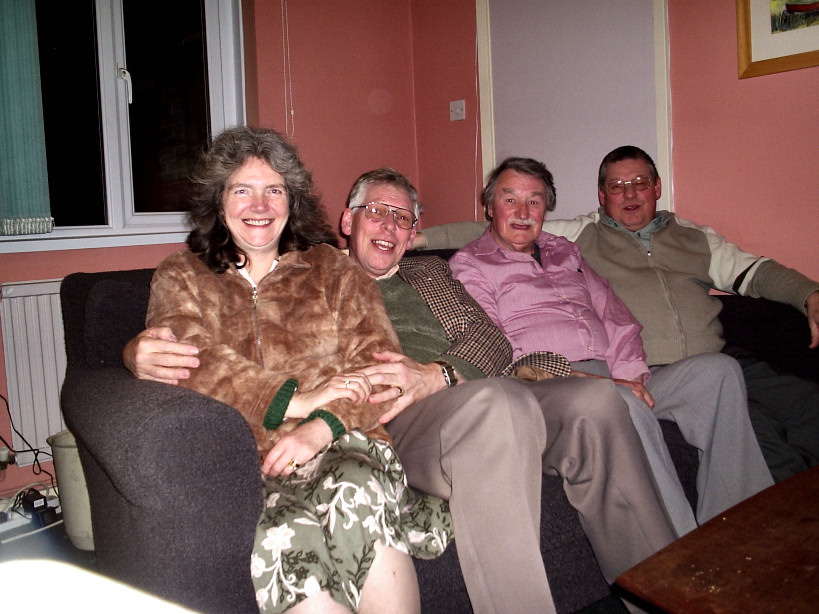 Happy Days! Don, flanked by Jeff on the left, myself on the right, with Val.
We had many happy such visits over the following years.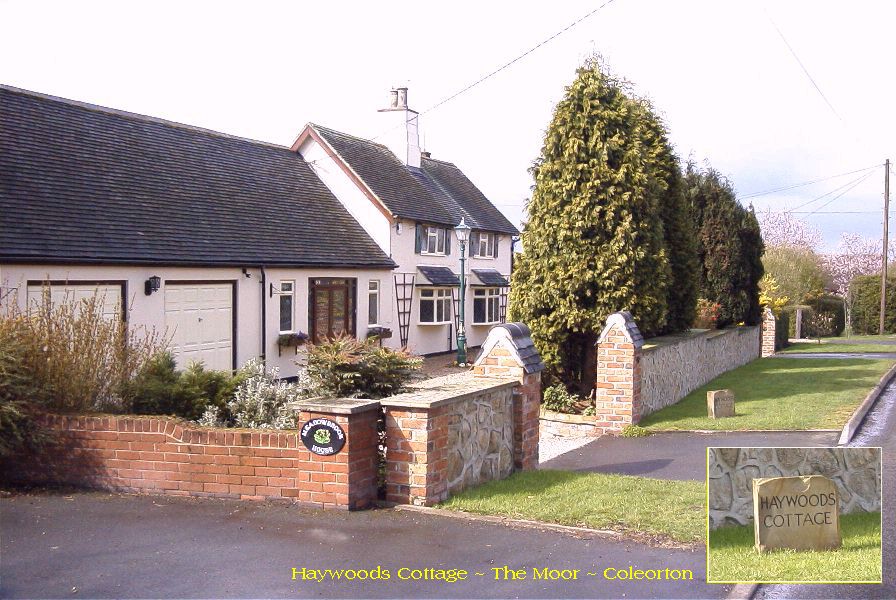 The old Haywood homestead ! Arthur wouldn't recognise it now, it's come a long way from the old farmhouse we all knew, and even further from when it was the "Griffin Tearoom" in the 1930s. Which I find a bit of a coincidence, as Arthur's grandad, Josiah, was once a publican. He is shown on a census as a licenced victualler at the 'Griffin Inn" down Elder Lane in Griffydam. That very house has a plaque on the wall now noting it's former existance, showing a red griffin. It's just down the lane on the left, after the Methodist Church.
It was Don that took us along the little lane past the well (the dam in Griffydam) to show us where old Josiah lived. But here, Don was ecstatic when we called by the old house once and he found this stone outside. Hilarious days.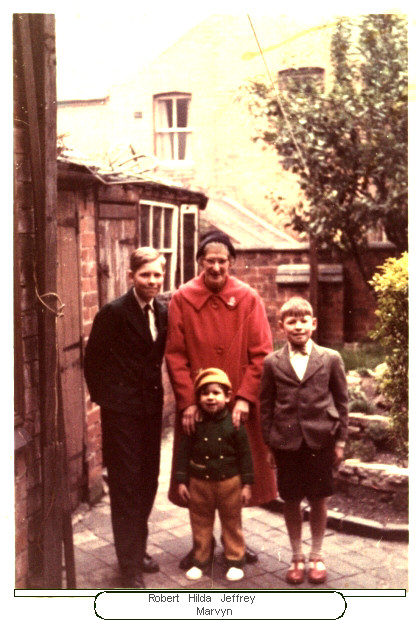 Grandma, at 38 Donnington St, Leicester. Around 1962-3.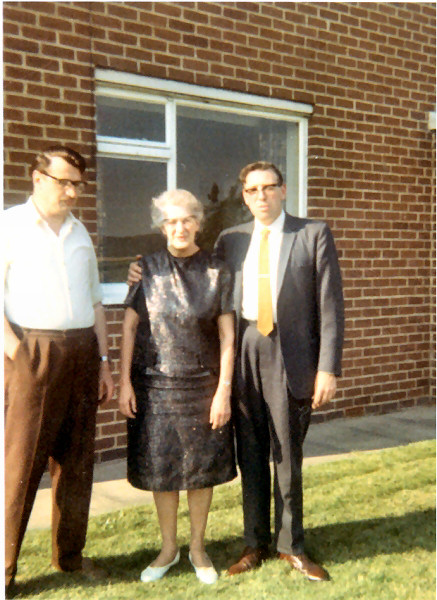 Grandma Hilda Maud Haywood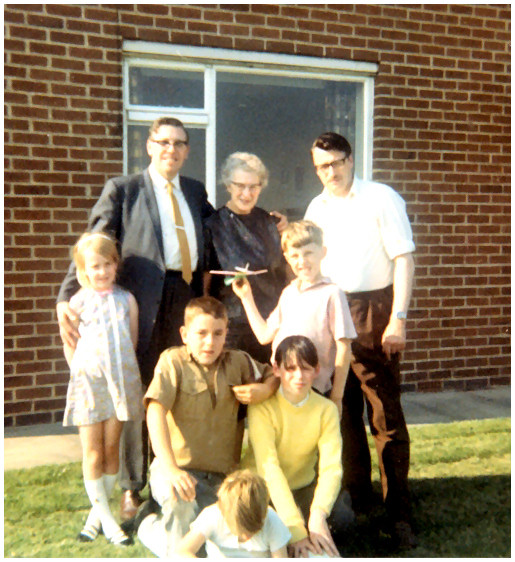 Most of you will know better than I who is here ...
I know the back three!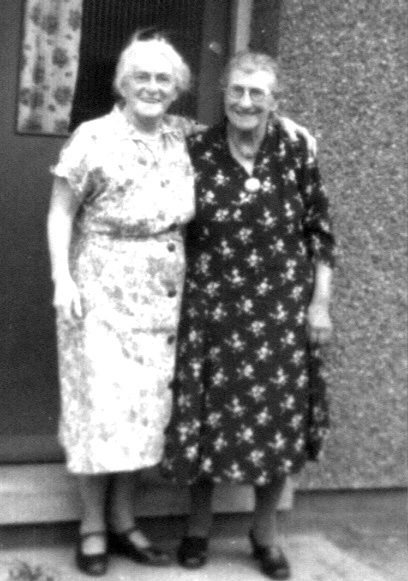 A historic occasion; but who else was there ?
Taken in 1962 or '63, at Worthington, the occasion of the visit of Great Grandma Smith's sister, Aunt Harriet from Toronto. Their maiden name was Cheney.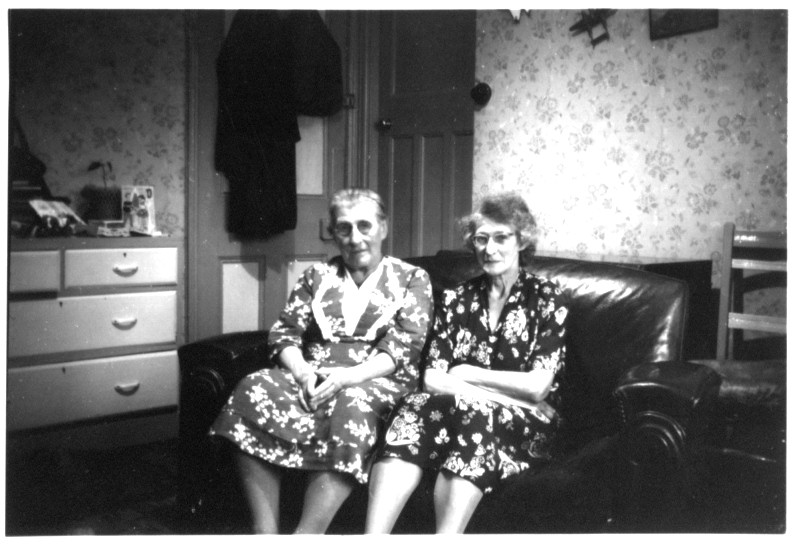 At our flat, top floor, 21 Highfield St, Leicester,
when we first moved back to Leicester from Grantham. c.1960/61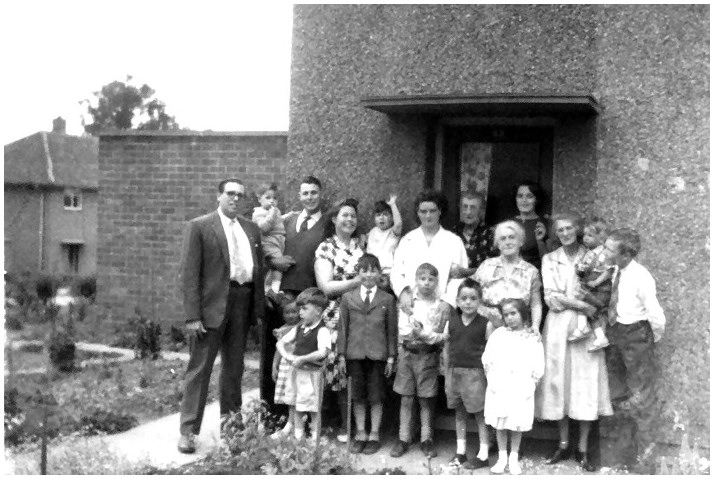 taken at Gordon & Marion's at Worthington, Aunt Harriet is standing
in front of Aunt Greta and to the right of Grandma Hilda.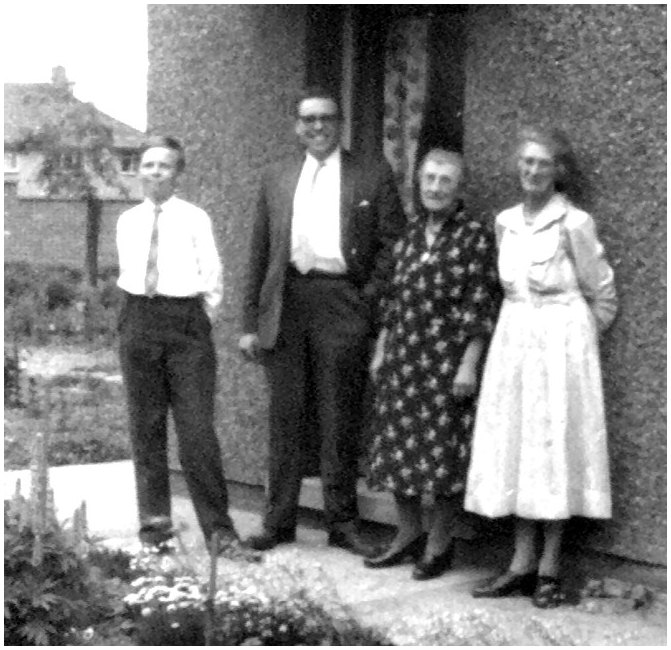 A close up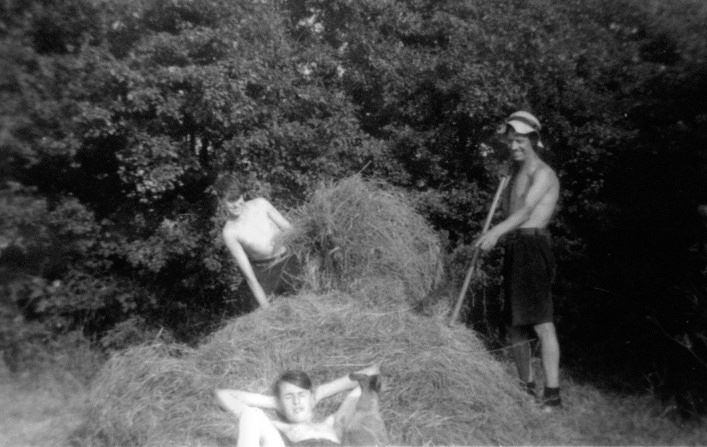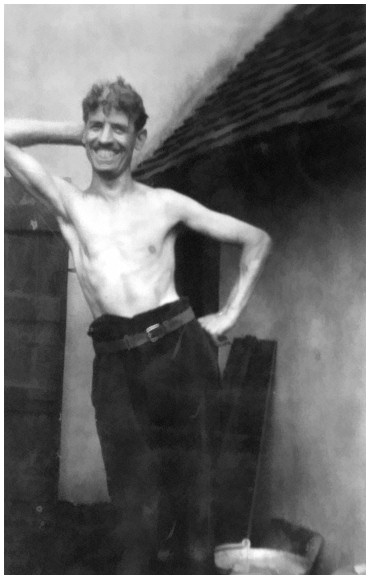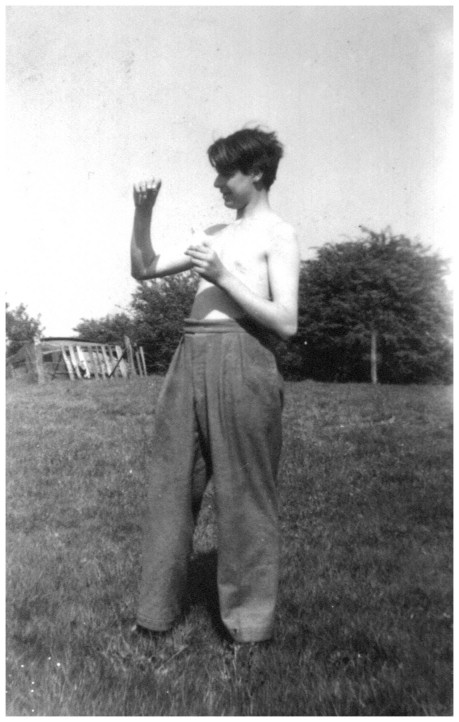 Grandad Arthur - 1950s -- probably making or repairing the hen coop.
Haymaking with the Haywoods. Well, two of them ...
Arthur doing his Marx brother bit, holding up the wall, like Chico.
Gordon ... doing ... we know not. Weaving spider silk, we think.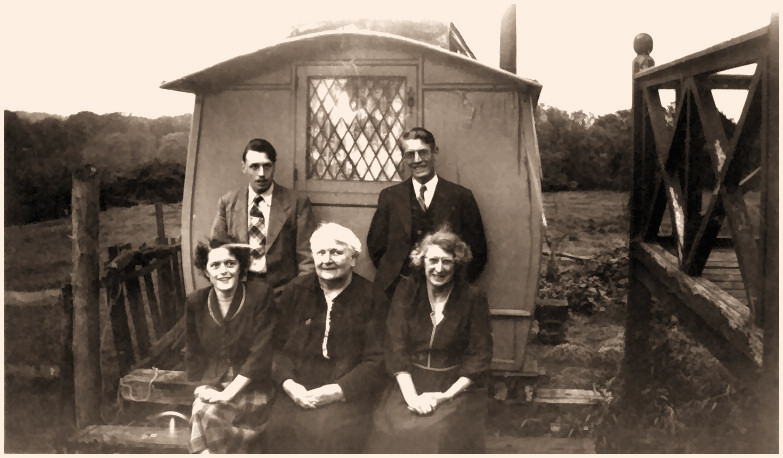 you can click this one to enlarge.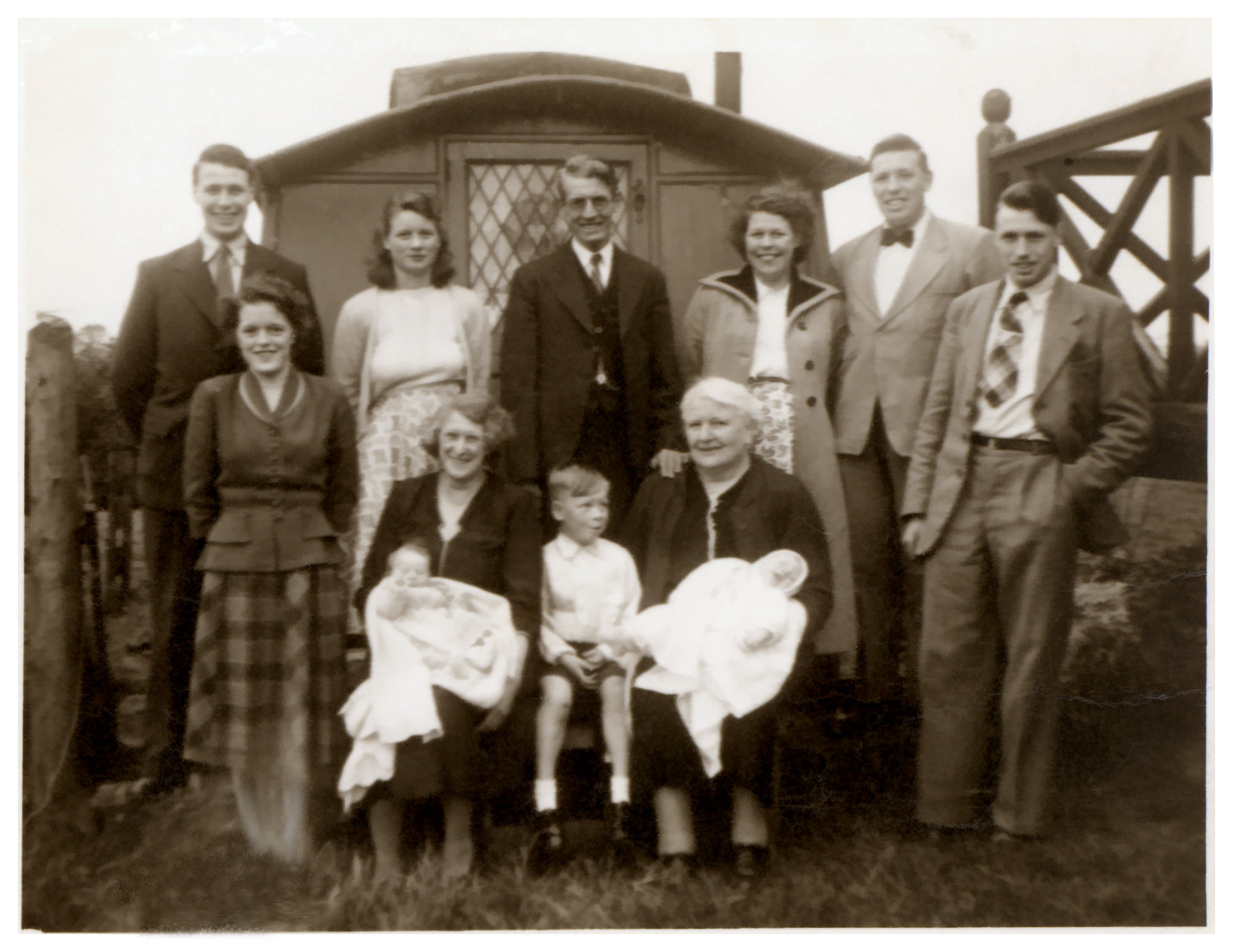 Another one some of you have been waiting for.

This photo is the first of the ones from our late cousin, Pamela, who lived in Rugby. She found me online after seeing dad's RAF photos, but had been unaware that he had already passed away, some years earlier. We went to see her, and found that dad used to visit his Uncle Ernie in 1948 when they lived not all that far from RAF Cardington, and dad used to cycle over to see them during his training weeks there. Going to see Pauline unlocked a small treasure trove of half a dozen family photos I'd never seen before, and would not normally have ever seen in the days before the internet.

The photo can be reasonably accurately dated at the spring of 1954. The baby on the left is Owen, born that year. This is the year Arthur was 50, and this might well have been his birthday family gathering at The Moor. It could also be Don and Greta's wedding, as they married about that time, or coming up to it. The baby on the right, in Great Grandma Haywood's arms, is my brother Jeffrey, born in the February and again but a few months old here, maybe not even 8 weeks. Dad was based at RAF Wellesbourne Mountford, and would be here on his first leave with his new son. The little scamp in the middle is me, aged 4.

Click it to enlarge, and you may find you can click it again to make it bigger still.





Now for some family weddings .. .. ..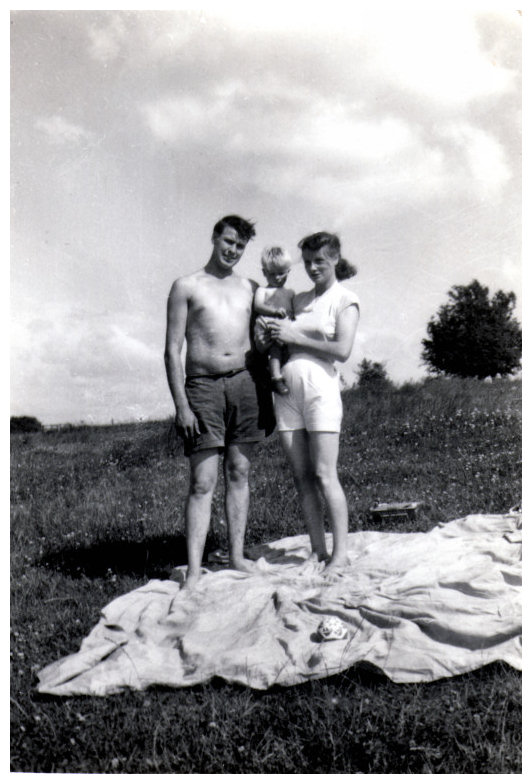 A picnic down the fields at The Moor.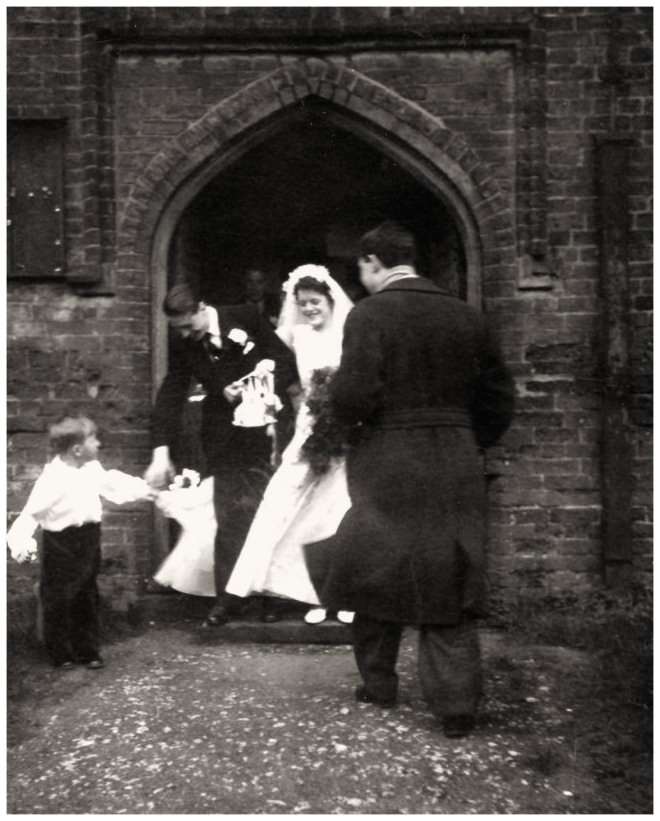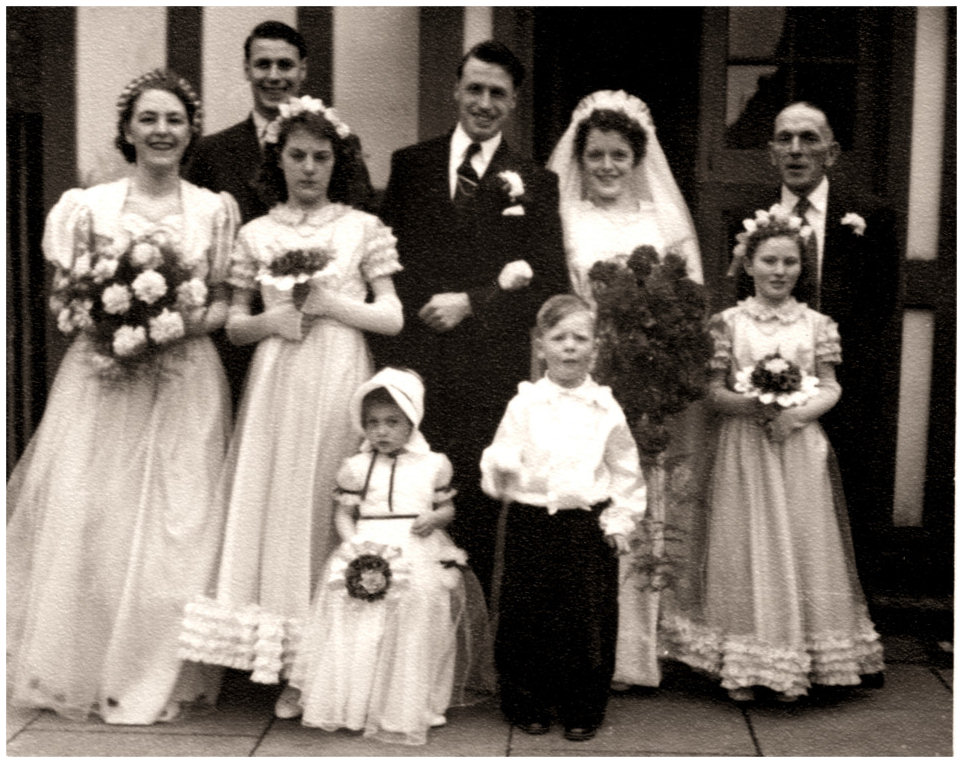 more pics to come . . . .



My Facebook Page

Rob's email:





Back to Our Home Page